Welcome to the Gloucestershire County Judo website
Gloucestershire County Judo is part of the Western area and is a member of the British Judo Association (BJA)
All the clubs referenced on this website are registered with the BJA, and all club members are expected to hold BJA licenses.
Try out JUDO at one of our county clubs, your first session may be FREE.
Please use the menu above to explore what we have to offer.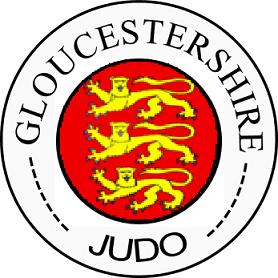 Privacy Policy, cookies
Note: We do not pass your contact details or any other information about you as an individual to third parties of any kind (unless requested by you to do so, or unless required to do so by law), as detailed below.
This website is operated by Gloucestershire County Judo. We take your privacy seriously. This privacy policy describes how and why we obtain, store and process data which can identify you.
The information we collect
We do not use cookies on the gloscountyjudo.co.uk website.
We collect certain information or data about you when you use gloscountyjudo.co.uk website.
This includes:
questions, queries or feedback you leave, including your email address if you send an email to gloscountyjudo.co.uk
We receive your email address if you choose to send a comment.
Why we collect it
If you send us a comment or email, we will store your details so that we can respond to your comment and keep a copy on file.
Who we disclose it to
We will only pass on information about you as an individual to third parties to enable us to perform services requested by you or with your prior consent.
We may pass on your personal information if we have a legal obligation to do so.
Security
Keeping information about you secure is very important to us. However, no data transmission over the internet can be guaranteed to be totally secure. As a result, whilst we strive to protect your personal information, we cannot ensure or warrant the security of any information which you send to us, and you do so at your own risk.
Following a link to another website
If you go to another website from this one, read the privacy policy on that website to find out what it does with your information.
Questions?
If you have any questions concerning anything on this page, please contact :
Gloucestershire County Judo via Peter Salter at 26 Lynmouth Rd, Hucclecote, Gloucester, Gloucestershire, GL3 3JD.